Zadar
The City of Zadar is one of the most popular Croatian tourist destinations, entertainment center on the Adriatic Sea, was proclaimed by the London Times, as a new Croatian capital of cool by the Guardian's.
The Most Beautiful Sunset in the World
While standing on the Riva, listening to the Sea Organ, Director Alfred Hitchcock once said: "Zadar has the most beautiful sunset in the world, more beautiful than the one in Key West, Florida, applauded at every evening". Together with the Sea Organ and the Greeting to the Sun, it performs a breathtaking play of colours and sounds.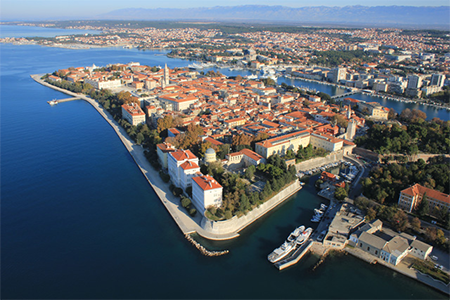 See also Zadar Restaurants