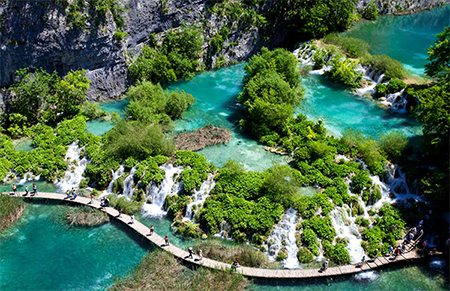 Welcome !
Many travellers have already started planning their summer holidays and vacations. In this Croatia travel guide, you will find a huge selection of beautiful destinations that can make your holidays amongst the best you have ever had.

We will connect you to the destination and give you helpful Croatia travel advices, information about hotels, hostels, holiday villas, accommodation, transport, everything you need for travel to Croatia. You will be able to see the overview of the best Croatia beaches, offer for naturists, camping guide, information about sailing in Croatia.
Croatia is full of gorgeous holiday destinations, Istria, Kvarner, Dalmatia, but that is not all. North part of the country is also interesting, it is an area of romantic medieval castles, palaces and shrines of pilgrimage. County Slavonia on the east is area of wide and vast golden plains, powerful rivers, floodplains areas from which they sprung up centuries-old oak trees, Lika and Gorski Kotar is the continental part that connect Dalmatian coast with the north part of the country, the area of protected National Parks, exceptional natural beauty.
On these pages we'll show you the hidden beauties of Croatia, you may just want to spend your holidays in one such place.
For some tourists, food is a main thing, and you will like the Croatian cuisine for sure, especially the one along the seacoast. We will introduce you to the traditional gastronomy, recommend some of the best restaurants and help you to find the right content for yourself. You will also find informations about Croatian culture, sport, music etc.
Enjoy!
Last articles & resource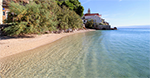 The beauty of Split is a great treat for vacationers, which is why most of them find it incredibly difficult to actually part with this pleasing place. The sentiment that city ignites within its visitors is vaguely reminiscent of a dialog from the blockbuster film 'Pirates of the Caribbean': "it is not getting there that is the problem, but getting back". The best time to visit Split is during spring and summer... See the article >>

Centreeurope.org's network and its websites such as LaCroatie.fr offer resources for tourists, business people and more generally anybody that wish to discover Croatia